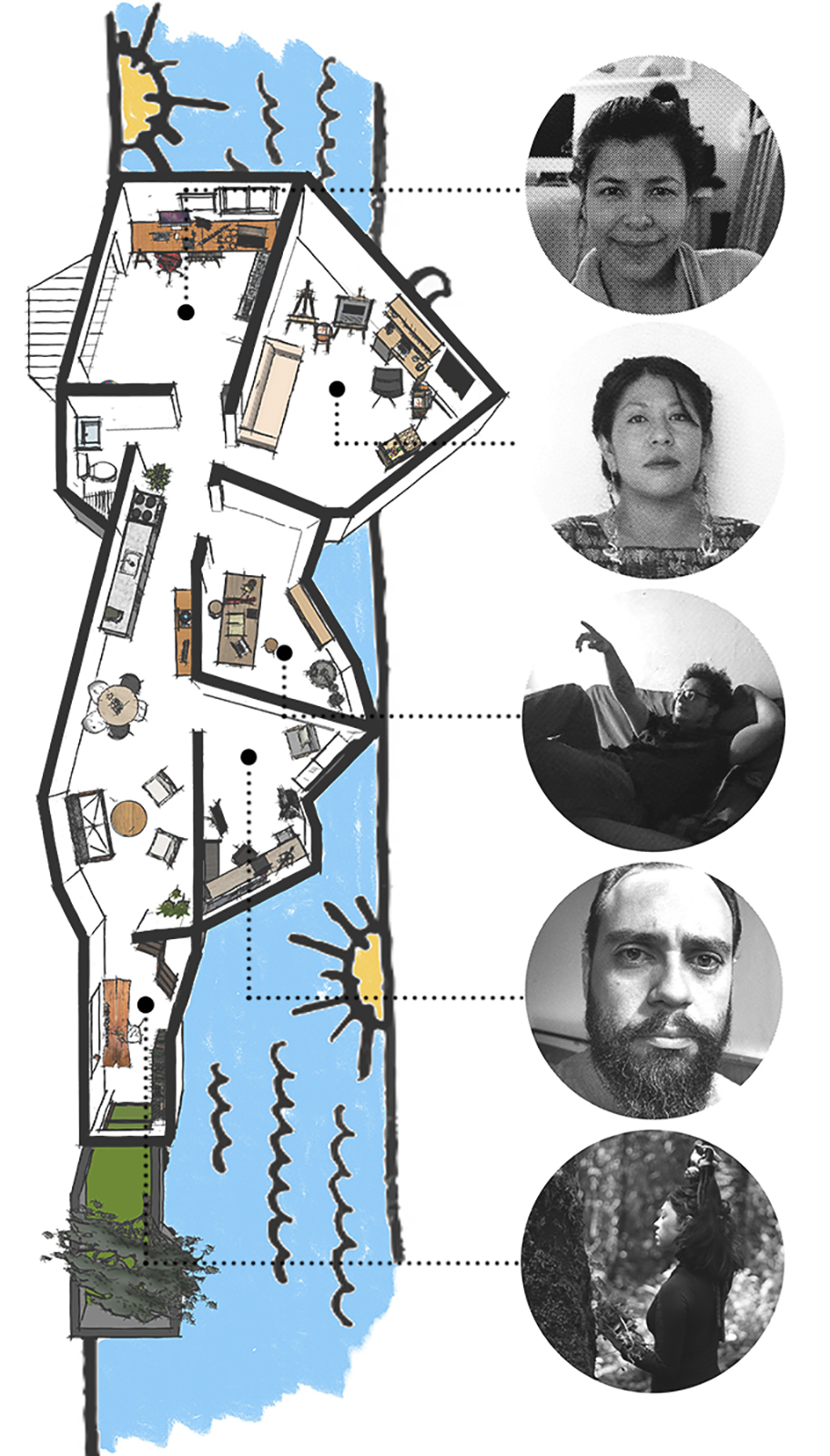 Paulina Velázquez
(México/Costa Rica, 1981). (Lives and works in Ithaca, New York, United States). She obtained a Masters degree in New Genres from the San Francisco Art Institute as a Fulbright scholar and completed her Bachelor's studies in Art and Visual Communication in Printmaking at the National University, Heredia, Costa Rica.
Marilyn Boror
(Guatemala, 1984) (Lives and works from Guatemala). Maya-Kaqchiquel artist, independent curator, art professor. Graduated in art from the University of San Carlos de Guatemala, recognized for her extensive handling of various materials and a committed social artistic practice.
Darwin Andino
(Honduras, 1983) (Lives and works from Honduras). Artist and visual communicator. Master in Fine Arts. Develops strategies for art education for the Experimental School of Art EAT. Coordinates creative processes and research in the laboratory Lab de Cosas. He is a founding member of the RACA network, Red del Arte en el Centro de América.
Moisés Mora
(Nicaragua, 1982) (Lives and works from Nicaragua). Visual Artist and Architect, lives and works in Nicaragua. His work explores visual narrative based on drawing through analog and digital media. Space, memory and context are some of the recurring themes in his work.
Mariela Richmond
(Costa Rica, 1986) (Lives and works from San José and Cartago, Costa Rica). Art-educator. Master of Arts with an emphasis in Performing Arts from the University of Costa Rica. She studied Visual Arts and education at the same institution, where she is now a professor of the Dramatic Arts career and coordinator of the group La Efe, Artistic Practices.