The Soil Factory Presenta
Un río de todas las épocas. Una video instalación, trabajo en proceso de Paulina Velazquez Solis | Este proyecto es posible gracias al fondo Statewide Community Regrants Program, un programa impulsado por el New York State Council on the Arts con el apoyo de la oficina del Gobernador y la oficina de la Legislatura del Estado de New York, administrado por the Community Arts Partnership of Tompkins County. 
Exploraciones. Una exposición curada por Paulina Velazquez, mostrando procesos de todo el colectivo Franja Centroamérica,  julio – augosto 2021, en The Soil Factory, Ithaca, NY.
Un río de todas las épocas | Paulina Velazquez
Exploraciones | Franja Centroamérica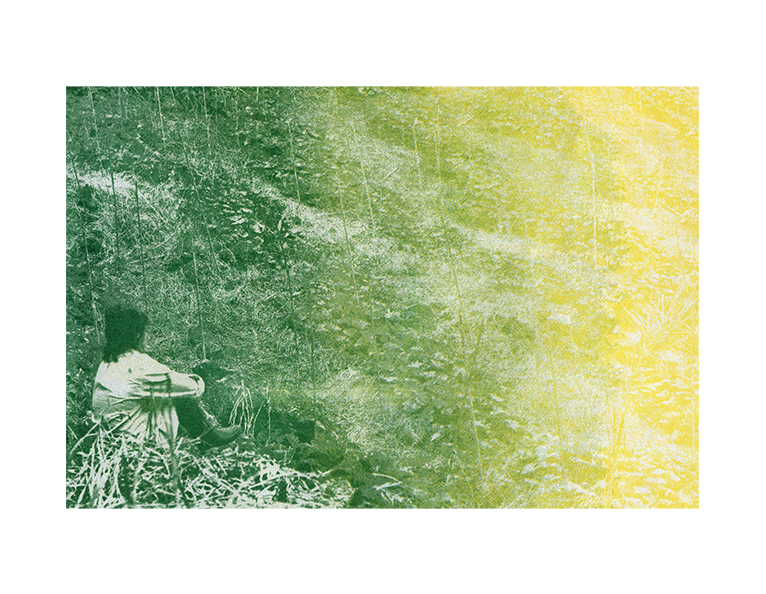 The harvest will surely come
Mariela Richmond (Costa Rica). Close to the ground, the processes continue. The land and the seeds are a huge ecosystem where everything grows hand in hand. Remove the weeds from around to see them germinate vigorously. Make holes in the surface, to be able to sow and allow other lives to happen. We live in different times. Again an important cord is laid between the rural world and the urban world, and that we cannot lose. In this project, I am interested in tracing a process that places itself between art and education with actions that consolidate the work of art, political work, artisan work that revolves around sowing.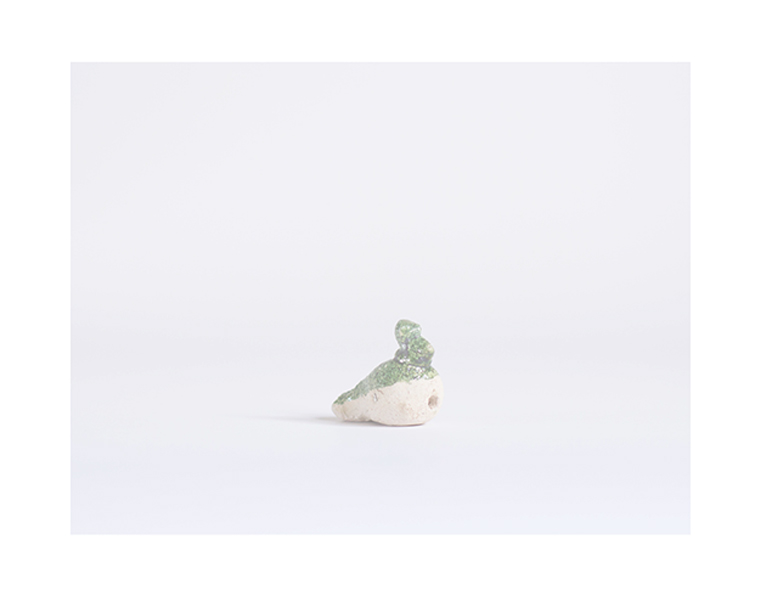 Xul travels for you
Marilyn Boror Bor (Guatemala). Xul means whistle in Kaqchikel, a clay whistle that sounds like a high-pitched bird, it is part of the series -Dictionary of forgotten objects. This series represents the duality of the like in rural towns and big cities; with this dictionary objects made out of clay, wood, straw, rocks, etc. resist being forgotten, and are immortalized in the memory. The exploration of mother earth has been closed, so the need to be with nature is latent and yearned for. Cities are artificial paradises with gray concrete, loud alarms, sirens, and ambulances that debate with nature, that lays dead under the big buildings. The audio of this piece is a composition of being trapped in concrete, during stay-at-home orders in Guatemala during the pandemic shot-down in 2020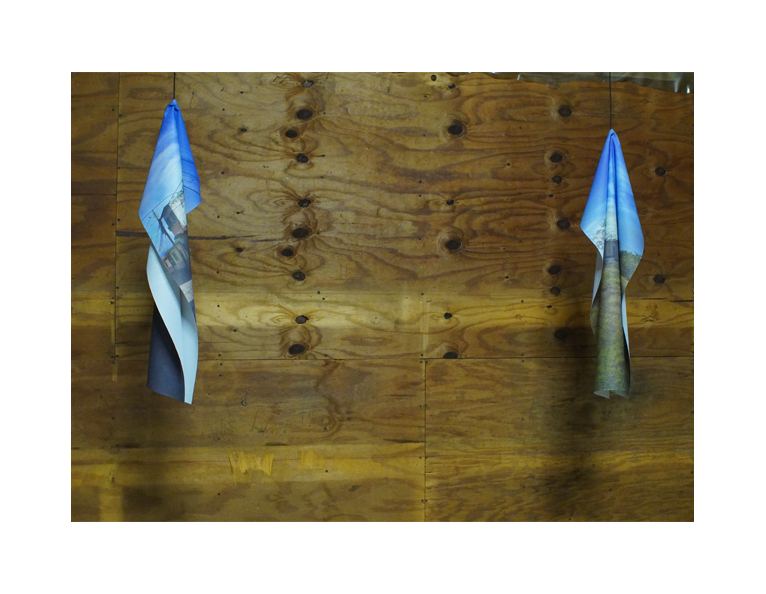 Minimum measurement
Darwin Andino (Honduras). The urban landscape learned how to live with the soil/earth. In the small latinoamerican citiesThe inheritance from the european colonization is overlooked, with pieces of soil that are anonymous parts of a historic retelling. The tierra/earth/soil is the elemental unit to bring civilization processes even though it might have more to do with the basic original protection and instinct to rise barricades against the otherness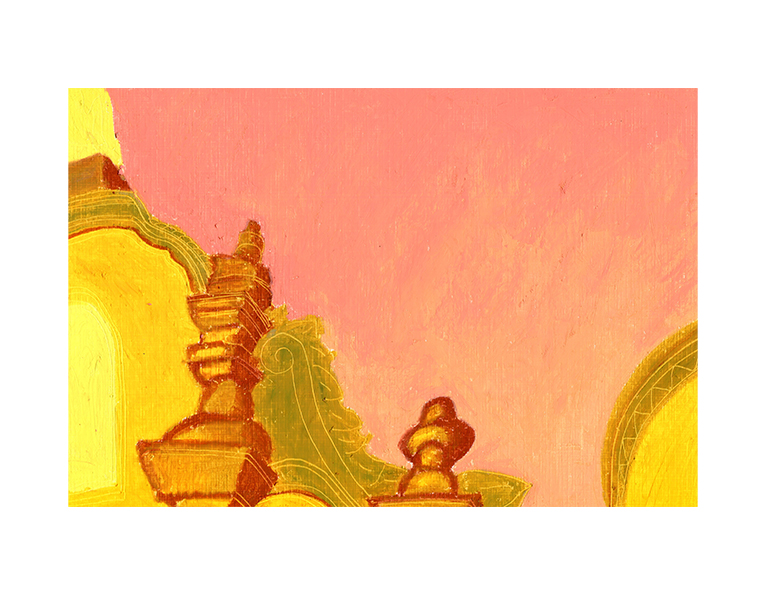 Windows
Moisés Mora (Nicaragua). This project started looking for new meaning in Architectural documentation with photography that the artist has been doing during a period and in different locations. What does it mean to register a trip in the age of hyperconnectivity and google images? Windows is a search through pictorial language, on how to use drawing to resignify the intimate documentation of traveling and its memory.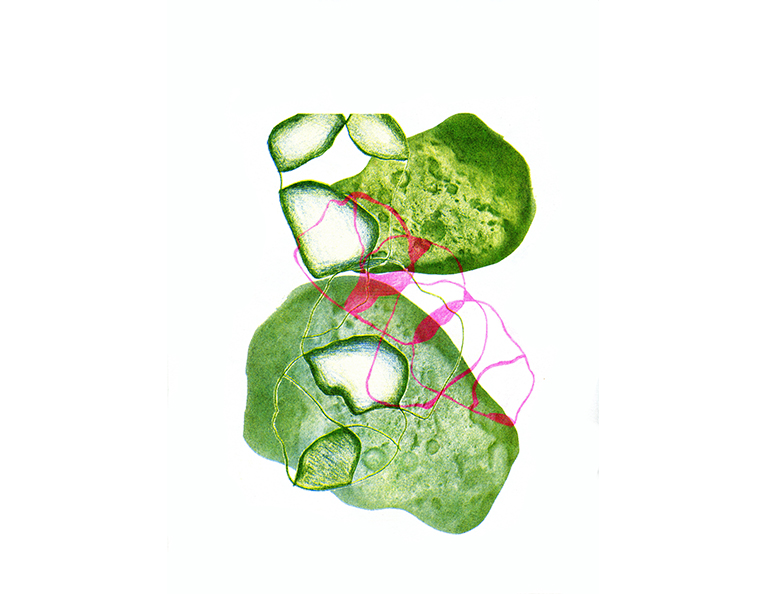 A river of all ages
Paulina Velázquez (Costa Rica / México / US). At different times in my life, I have experienced the proximity of rivers. Some dying, others surviving human actions. I currently live in a very different place, after being in cities for most of my life, now surrounded by trees and water. With a living river as a neighbor, with cycles and animals. This drawing is part of these observations and it is a study of movement, shapes, and inscriptions on rocks collected by Six Mile Creek. It is made with drawing and digital collage processed with Risograph printing in Nicaragua by Moisés Mora and printed digitally on fabric.